OUR 2019 - 2020 SEASON
THE TONY WINNING BEST MUSICAL!
HELLO DOLLY!
August 2-3 & 9-10 at 730pm
August 4 & 11 at 2pm

Directed by Will Hodges
Musical Director - Michelle Howells
Choreographer - Coco Caldwell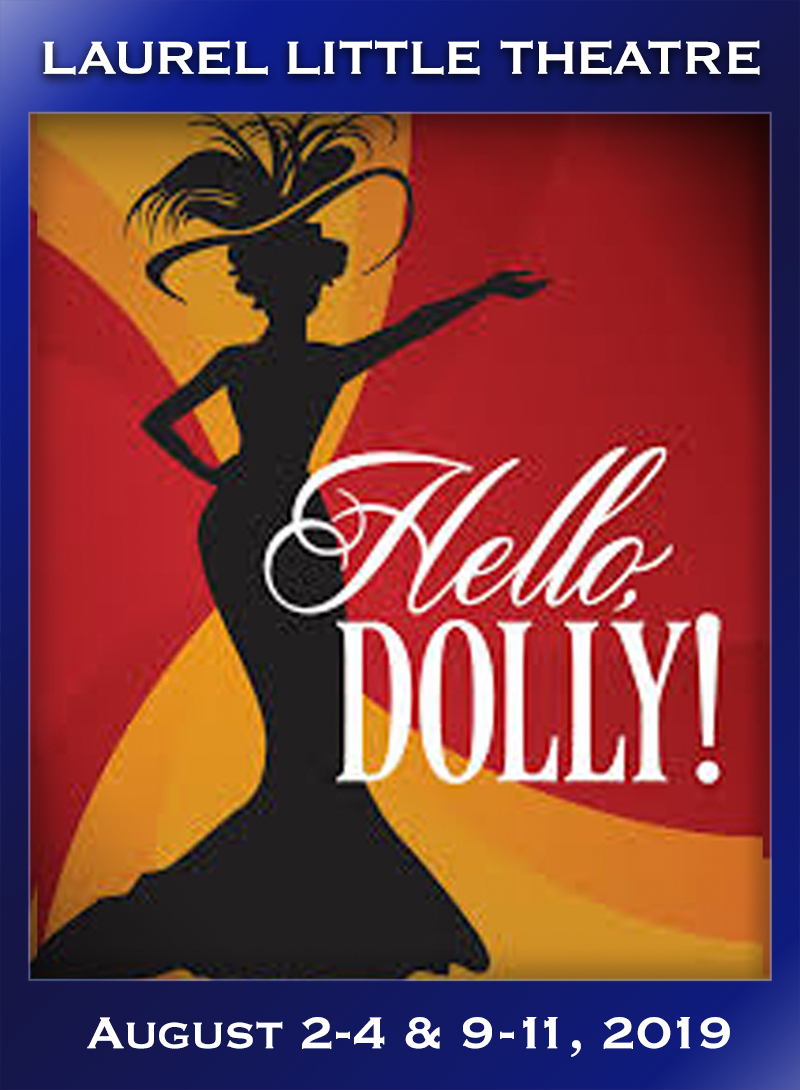 Dolly Levi is a 'matchmaker' who meddles hilariously in everyone's lives – and now, she's on a hunt for a match for herself! She's got her eyes on Horace Vandergelder – the 'well-known half-a-millionaire.'
'Dolly' made Carol Channing a star way back in the 60s, and last year, Bette Midler broke records with a sold-out NYC revival.
When it opened In New York in 1964, it won a record-high ten Tony Awards, including Best Musical. It also became one of the longest running shows ever on Broadway.
Featuring a huge cast of all ages, it's sure to be a sellout family favorite to kick off LLT's brand new and exciting 59th Season!
Click here for Hello Dolly cast list.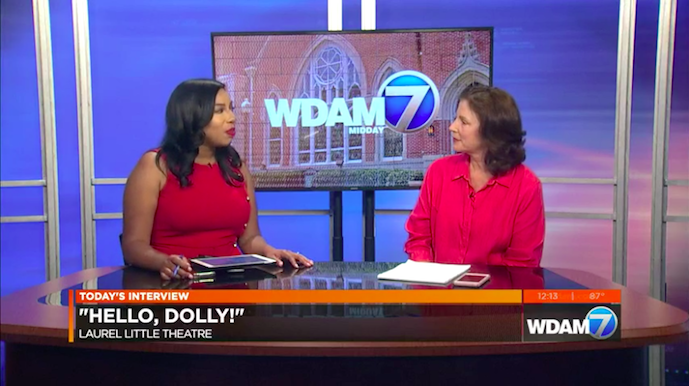 Missy Sanderson is on Channel 7's MIDDAY
promoting HELLO DOLLY

Click image to see the interview
THE CLASSIC NEIL SIMON COMEDY!
BROADWAY BOUND
November 1-2 & 8-9 at 730pm
November 3 & 10 at 2pm

Directed by Rick Youngblood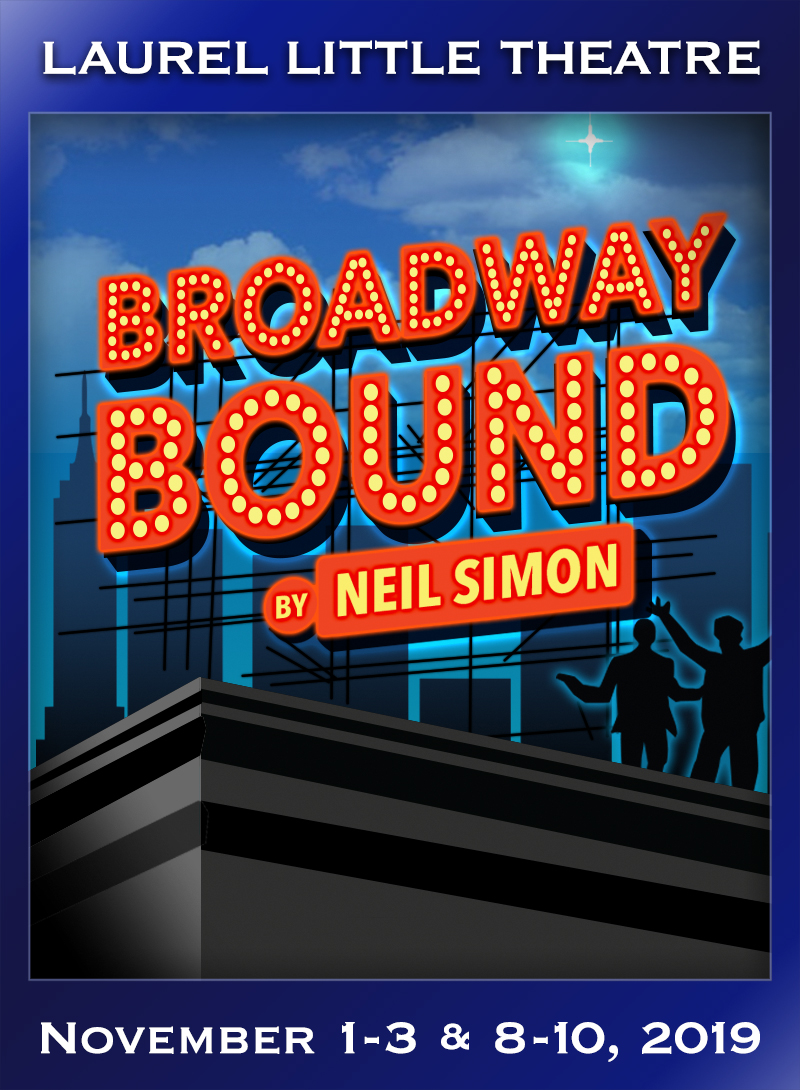 Neil Simon, America's favorite comedy writer, capped his long career with the three play 'Eugene Trilogy' that was basically the story of his own life.
BRIGHTON BEACH MEMOIRS dealt with Eugene's coming-of-age in 1930s Brooklyn, and BILOXI BLUES covered his time in boot camp in the 1940s.
Now, the story continues in the 1950s as Eugene, and his brother Stanley, begin their careers writing comedy - first for radio, then in the early days of television and on to Broadway!
This play stands on its own as one of Simon's best. Touching, funny and moving – this one's not to be missed!
Click here for
BROADWAY BOUND cast list.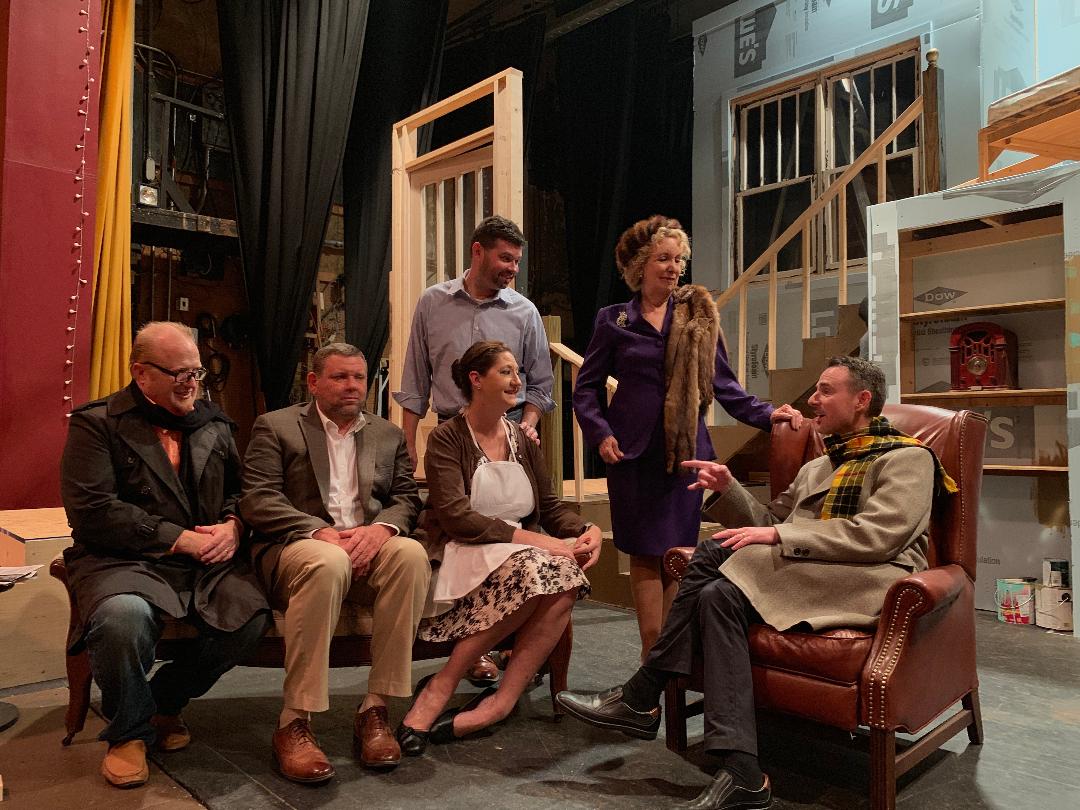 Click on Image to enlarge
BROADWAY BOUND cast member Christy Liverett
appears on Channel 7's MIDDAY. Click image to watch.
A SOUTHERN-FRIED
TRAILER PARK COMEDY
DOUBLEWIDE, TEXAS
POSTPONED
Will Be Rescheduled
In A Few Months

Directed by Frankie Bennett
The residents of the smallest trailer park in Texas – just four doublewides – are thrown for a loop when they find out the nearby town of Tugaloo is going to annex them!
Mayhem escalates when they realize if they're gonna have a snowball's chance to stop it, they need to secede from the state of Texas!
'Git' on your Stetson and favorite cowboy boots, and come on over to the new town of Doublewide – where life is double the fun, double the joy and just 'a hoot and a holler' to double the belly 'laffs!' YEEEEEHAW!
Written by the same authors of LLT hits THE DIXIE SWIM CLUB and REX'S EXES, it'll be another of our LLT audiences' favorite 'Southern Comedies.'
Click here for DOUBLEWIDE, TEXAS cast list.
Our DOUBLEWIDE, TEXAS Cast !!!

Top Row (L to R): Paula Pierce, Stacy Ruth, Breanne Dalton
Bottom Row (L to R): Catherine Nowicki, Rick Bennett, Christy Liverett,
Angela Watkins, Beau Blackledge, Randy Cooley

Click image to enlarge
SCRUMDIDDLYUMPTIOUS FAMILY FAVORITE!
WILLY WONKA
POSTPONED
Until May 2021
Directed by Katelyn Bryant
Lovable Charlie Bucket and four other kids find lucky 'Golden Tickets' that win them a lifetime of candy – and a tour of Willy Wonka's magical Chocolate Factory.
Wonka is secretly looking for an heir to take over his factory, and Charlie might be just the 'ticket.'
Featuring famous songs from the movie like "The Candy Man" and "Pure Imagination" in a whole new memorable score – as well as the bright orange Oompa Loompas - it's guaranteed to delight everyone's sweet tooth!
This production is our annual Kids' Camp - a whole week of rehearsals and workshops that begins late May 2021 and ends with performances just days later from 100 lovable young actors that will AMAZE you!