Past Seasons Show Lists Dropdown Menu:
OUR 2021 - 2022 SEASON
OUR 61st SEASON OPENER!
BIG FISH - A NEW BROADWAY MUSICAL
August 6-7 & 13-14 at 730pm
August 8 & 15 at 2pm

Directed by Will Hodges - Music Direction by Sue Bush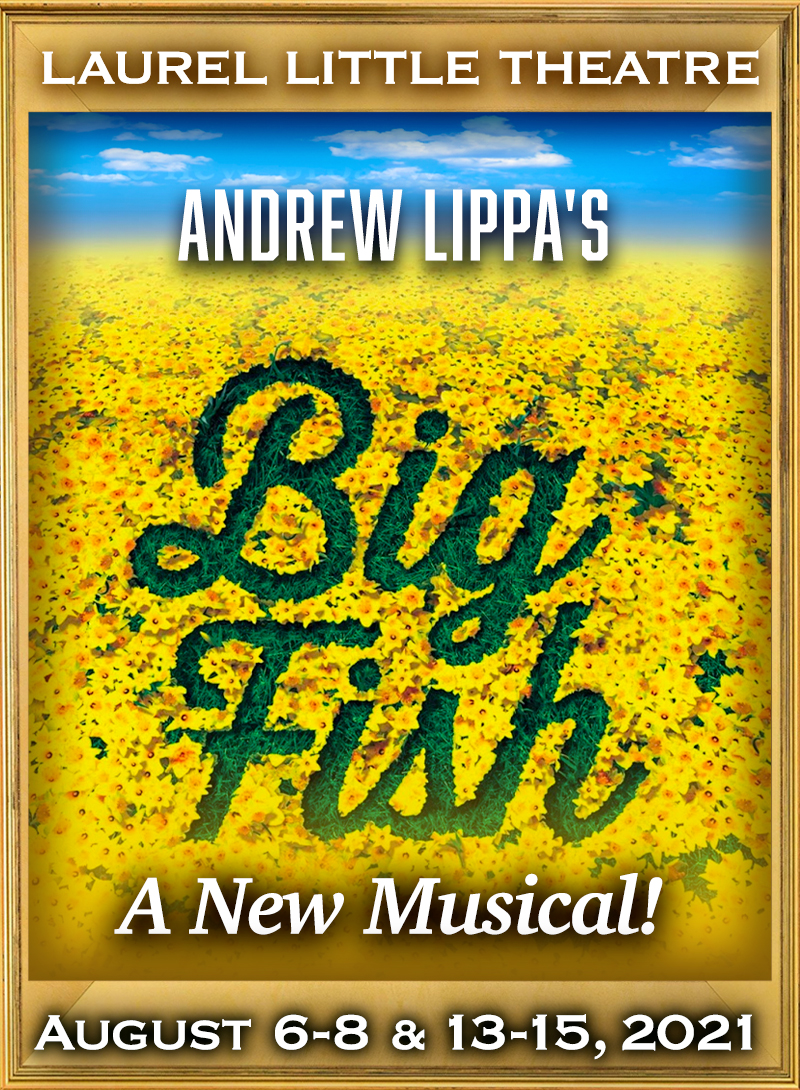 BIG FISH - THE MUSICAL is based on the hit novel and popular movie about an Alabama man that always thinks of himself as the 'Big Fish' in town - and he's known for the tall-tales he tells his son as he's growing up. Witches, Giants and a Mermaid all show up in his stories. Mythical? Or were they actually real folks???
His wife was always amused by his storytelling, but while his son might have been entertained by them as a little boy, he's now grown up and about to have a child of his own – and he just wants to know the truth behind his dad's epic tales.
Overflowing with heart and humor and a rich score full of beautiful songs, this will be a fantastical 'whopper' of a show you'll long remember.
BIG FISH reminds us of why we love going to the theatre – for an experience that's richer, funnier and more extraordinary than life itself!
The huge cast features LLT faves Jonathan McKenzie, Holly Wansley and Jay Baggett in the lead roles.
Click here for BIG FISH - A NEW BROADWAY MUSICAL cast list.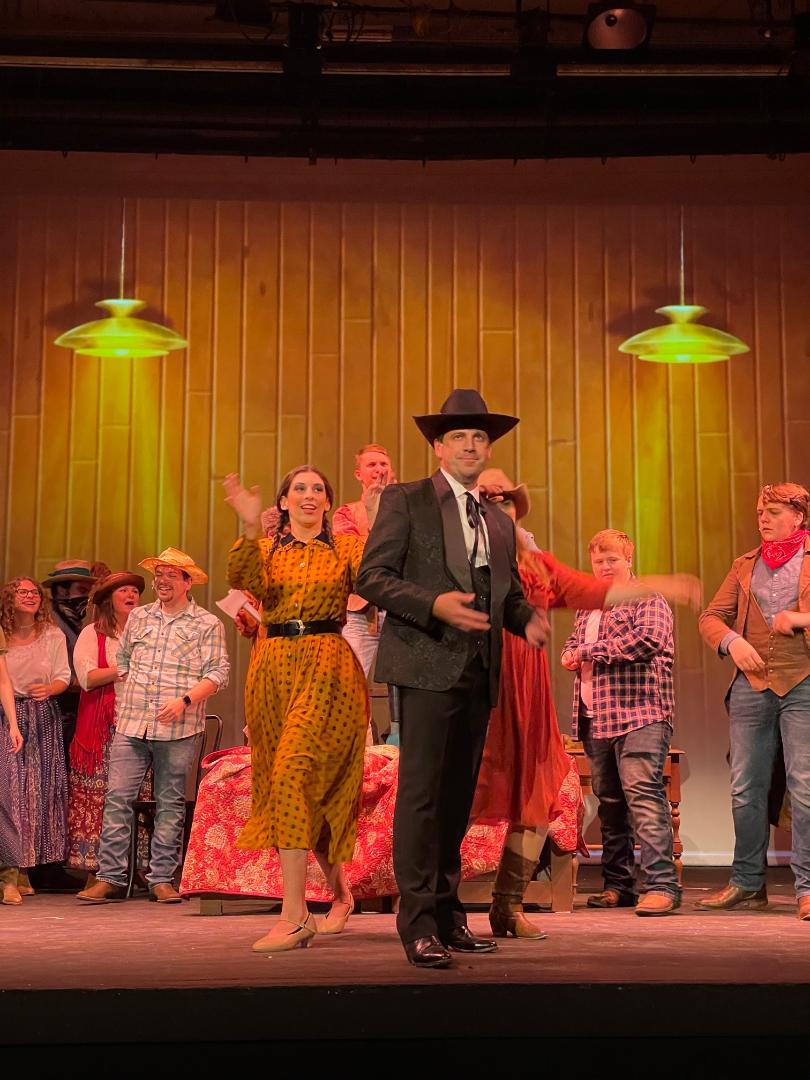 Click image to see
all BIG FISH Photos
THE HIT CLASSIC!
STEEL MAGNOLIAS
Sept 24-25 & Oct 1-2-8-9 at 730pm
Sept 26 & Oct 3 & 10 at 2pm

Directed by Lacy Cockrell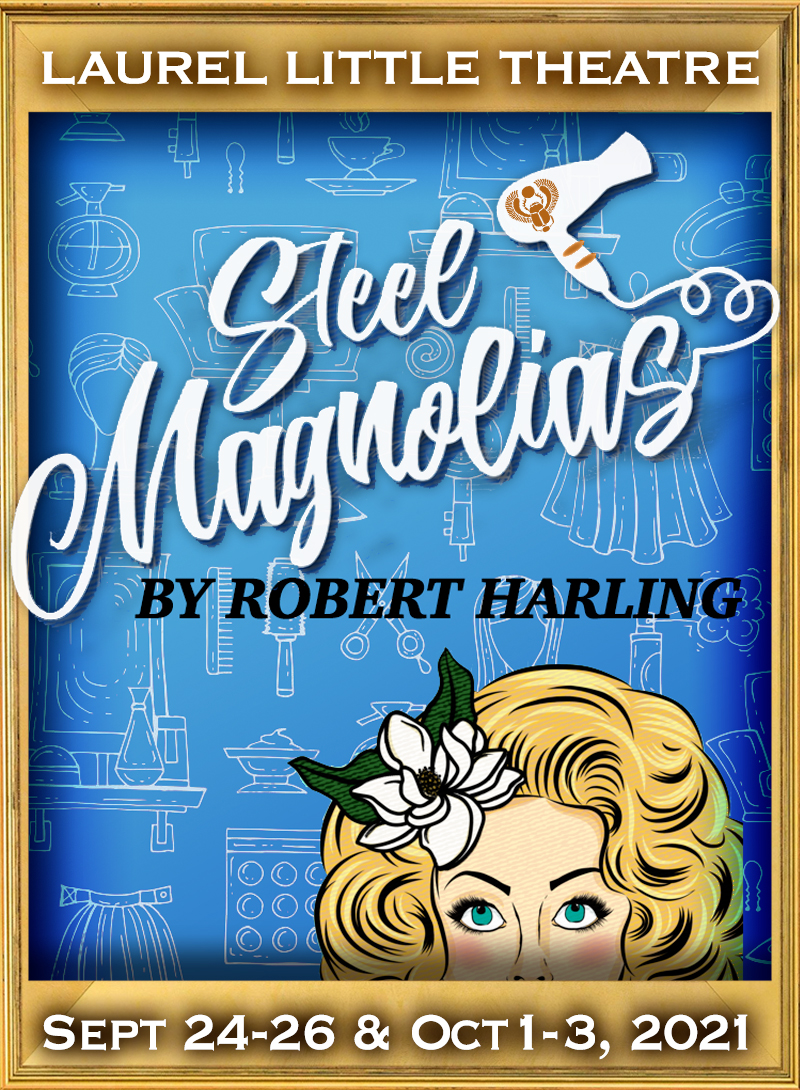 Our FIRST Southern comedy will be the hilarious and moving classic, STEEL MAGNOLIAS. Director Lacy Cockrell's cast of ladies that are "as delicate as magnolia flowers, but as tough as steel" will fill you with good ole belly laughs and bring some tears to your eyes.
Picture it: Truvy's Beauty Spot in Chinquapin, Louisiana – the salon where "anybody who is anybody" comes to get their hair done – and….to talk about everybody else!
We've remembered these characters forever – Truvy and her assistant Annelle, and the ladies of the town: M'Lynn and daughter Shelby, and Ouiser and her friend Clairee.
It's full of hilarious repartee, biting one-liners that you still hear your friends repeat over and over, and the strength and love of a mother-daughter relationship.
What a lot of folks don't know is that the story is based on a true-life story in the author's life!
The original hit NYC stage play ran for three years in the late 1980s with over 1,000 performances. In 2005, there was also a successful Broadway revival.
The 1989 Golden Globe winning and Oscar nominated movie version starred Olympia Dukakis, Daryl Hannah, Sally Field, Shirley MacLaine, Dolly Parton and Julia Roberts. It became a top-ten film of the year and remains an all-time American favorite.
Click here for Steel Magnolias cast list.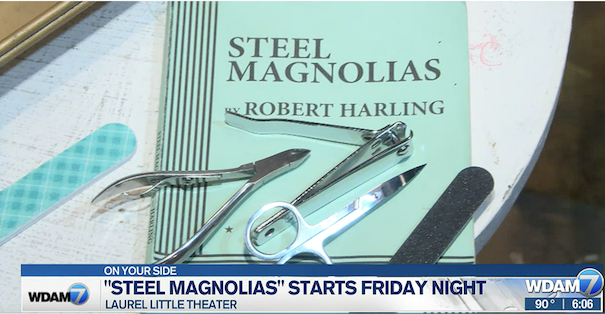 Click image to see New Story on LLT
A SOUTHERN COMEDY!
THE LAST NIGHT OF BALLYHOO
February 11-12 & 18-19 at 730pm
February 20 at 2pm

Reservation line opens February 4 and answers 24 hours a day at 601.428.0140
Directed by Rick Youngblood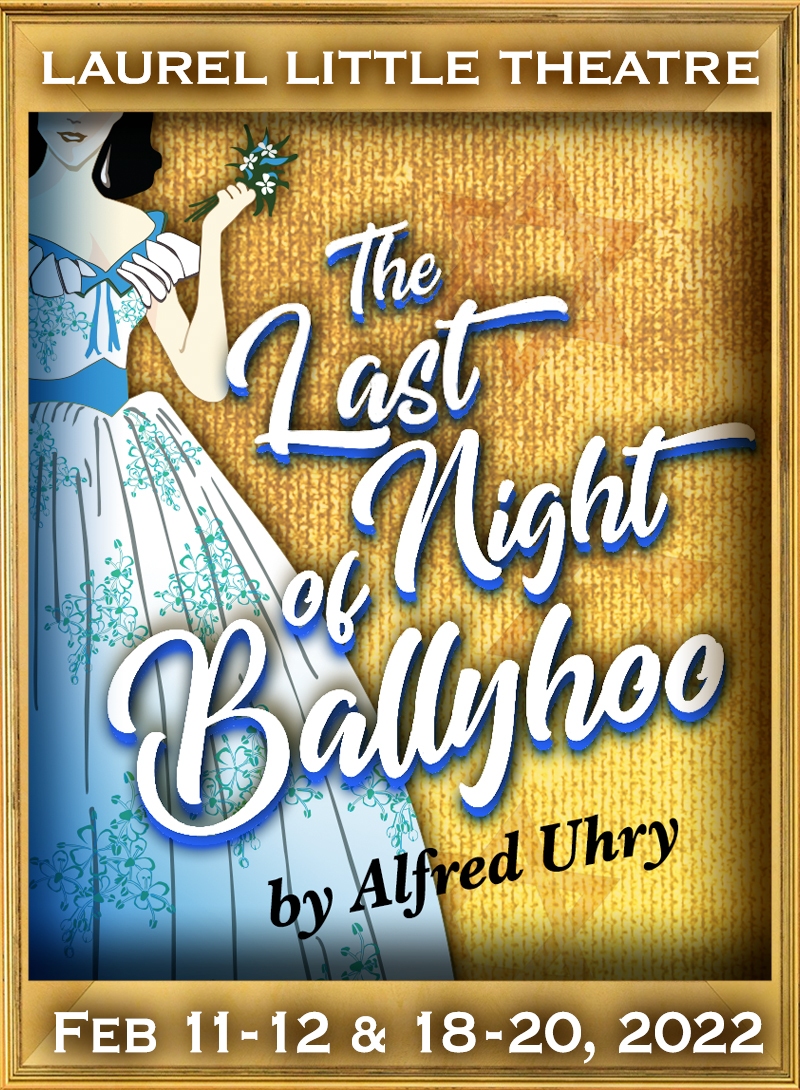 A SECOND sweet and touching Southern comedy for our season! Written by the same author as DRIVING MISS DAISY, so you know it's clever!
The story? It's 1939, and Atlanta, Georgia, is all abuzz about the upcoming world premiere of "Gone With The Wind" – but the real big social event for many is the annual lavish 'Ballyhoo Ball' – a country club cotillion where the ladies 'coming of age' are presented with the eligible bachelors.
The posh Levy family is trying to find a date for their daughter to the Ballyhoo Ball, but Mom just doesn't quite approve of ANYONE. Regardless of their social standing, they're just like most every other Southern family - they bicker and they laugh, and they cry, and then they laugh some more!
It premiered in Atlanta at the 1996 Olympics Arts Festival, and then moved on to Broadway for a successful two year run.
It got 10 major nominations for the Pulitzer Prize and Tony, Outer Critics and Drama Desk Awards, winning the 1997 Tony Award for Best Play. A New York Times review said that it recalls a vintage episode of 'Designing Women,' the TV sitcom!
ANOTHER NEW MUSICAL!
MATILDA – THE MUSICAL
June 2 & 3 at 730pm
June 4 at both 2pm and 730pm
June 5 at 2pm

Reservation line opens May 26 and answers 24 hours a day at 601.428.0140
Directed by Lacy Cockrell – Musical Direction by Shane Cockrell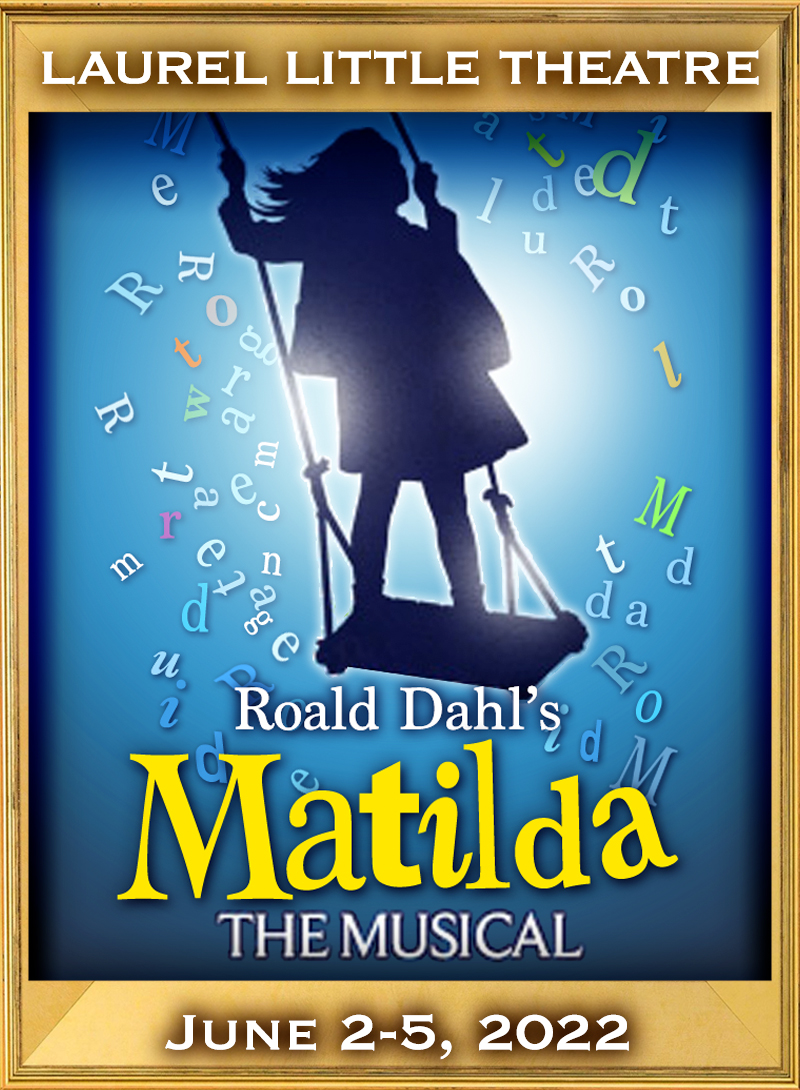 In our "Season of Southern Stories" we've been in Alabama, Louisiana and Georgia in our first three productions. Now we wrap up the year by 'jumping the pond' to MATILDA's small village in southern England.
Many kids grew up reading the book and loving the movie version about the precocious little five-year-old Matilda Wormwood as she and her fellow students deal with their vicious school headmistress, Miss Agatha Trunchbull, and their lovely teacher, Miss Honey.
Matilda is an extraordinary young girl with a love of books, a vivid imagination and a sharp mind. It's a scrappy story full of heart as she leads her classmates to change their destiny and see just how different life can be when you take a stand for your future.
Written by the same author as WILLY WONKA, this musical won London's Best Musical Olivier Award as well as five of Broadway's Tony Awards. A new Netflix movie is currently in the works.
Our annual Kids' Camp is open to students entering 1st thru 10th grade in fall 2022.
Camp registration begins in March and usually runs just two weeks until it's filled – so make sure you're on our mailing list to get advance notice of registration dates. Drop us a line at LLTLaurelMS@aol.com to be added.
The camp starts on May 26th – just as school ends for the summer. There's one week of afternoon workshops and rehearsals, and then it ends with a weekend of performances. Come see these 100 lovable young actors as they totally AMAZE us every year.