60 Years of Shows at LLT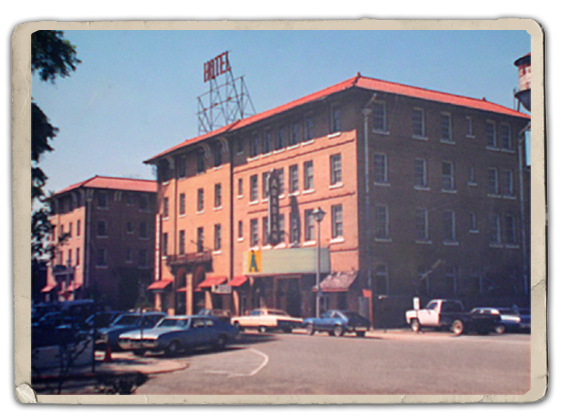 The Pinehurst Hotel and Arabian Theatre in the 1970s. You can see the big "A" on the marquee of the Arabian right above the long entrance lobby patrons walked down to enter the auditorium of the movie house. The tall ARABIAN neon sign above that marquee was saved and is now hanging on the side of our theatre.
Since LLT was founded in 1961, we've presented over 200 productions.

Please note that we are missing copies of 21 of our show programs over the last five decades.

* Denotes the programs we're missing.
If you happen to have any of these, please contact us at LLTLaurelMS@aol.com.