THE NEW MUSICAL COMEDY!
BIG
FISH
Director - Will Hodges

AUDITIONS
For Next Two Weeks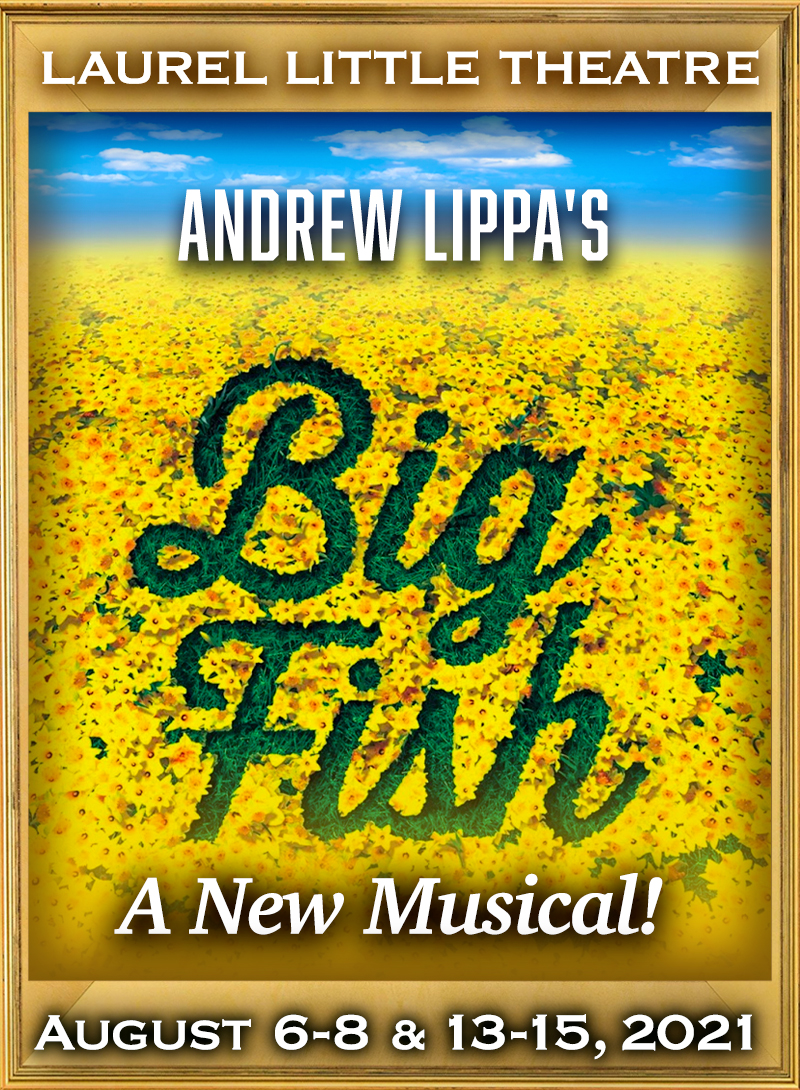 What a great new show for our 61st Season Opener! BIG FISH is based on the hit novel and popular movie about an Alabama man that's known for the tall-tales he tells his son as he's growing up.
Rehearsals begin the second week of June. Director Will Hodges and Music Director Sue Bush cast most of the parts at auditions last month - LLT alumni Jay Baggett, Jonathan McKenzie and Holly Wansley are playing the leads.
But – they still need more singers for the stage chorus (they rehearse three nights a week), as well as more singers for the pit chorus (they sing off-stage and only rehearse two nights a week). The production runs early August. Drop us a line if you're interested. First-timers, come be in a show!!!
Drop us a line at LLTLaurelMS@aol.com if you have any questions.
THE HIT CLASSIC
STEEL
MAGNOLIAS
Director - Lacy Cockrel

AUDITIONS
June 26th at 10:00am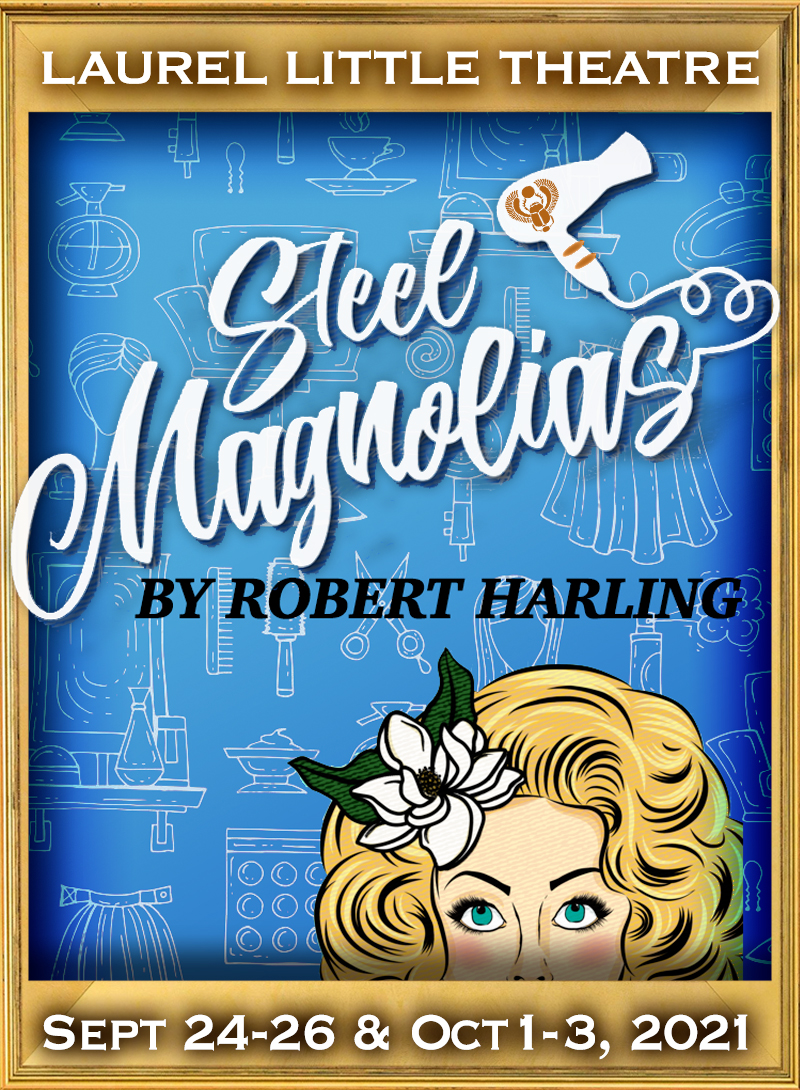 Our fall show will be the hilarious and moving classic Southern comedy, STEEL MAGNOLIAS. The show runs late September and early October, but auditions are coming up on Saturday morning, June 26th at 10am.
Rehearsals won't start until August and will be 3-4 nights a week the first month and then pick up some the last few weeks before opening.
Director Lacy Cockrell needs six women - ladies that are "as delicate as magnolia flowers, but as tough as steel." She'll also need some folks for the crew on sets, props and backstage. No preparation required for auditions - just come down and read with everyone else.
Drop us a line at LLTLaurelMS@aol.com if you have any questions.
A SOUTHERN COMEDY
THE LAST NIGHT OF BALLYHOO
Director - Rick Youngblood

AUDITIONS
November 15-16 at 7pm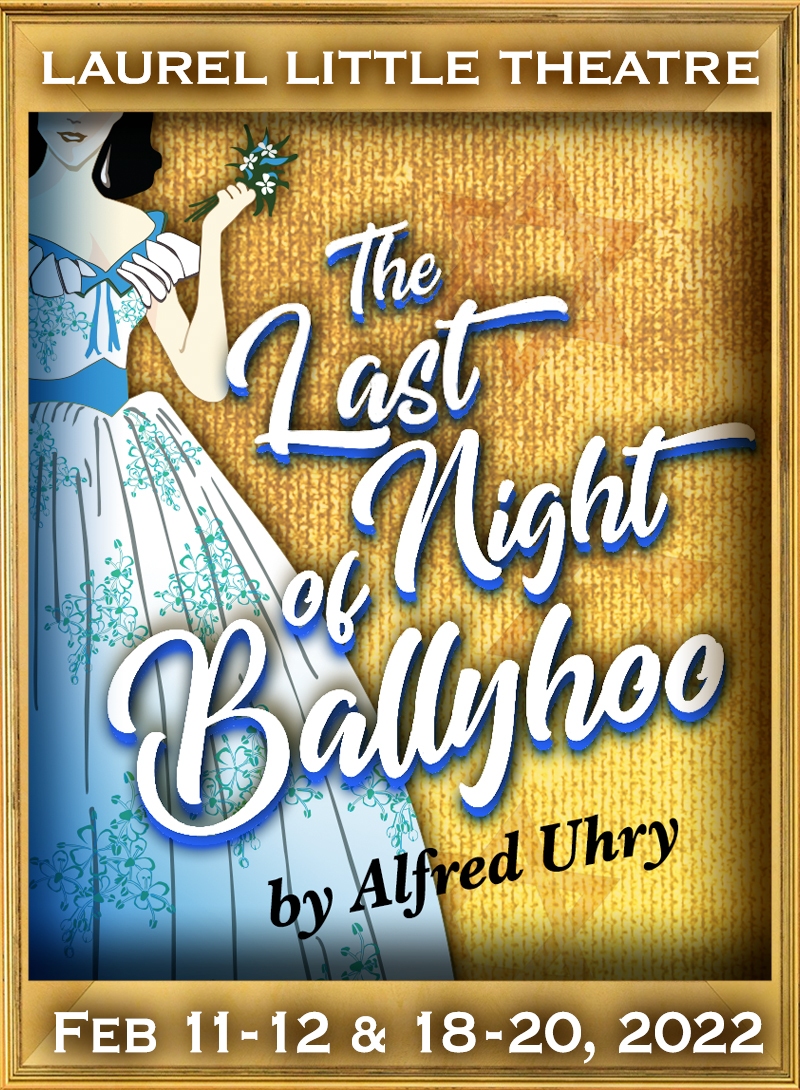 A sweet Southern comedy written by the same author as DRIVING MISS DAISY, this show won the 1997 Best Play Tony Award.
The story? It's 1939, and Atlanta is all excited about the upcoming premiere of "Gone With The Wind" – but the really big event for many is the annual 'Ballyhoo Ball' - a country club cotillion where the ladies 'coming of age' are presented to the local bachelors.
Director Rick Youngblood needs a cast of four females and three males - playing parts in their 20s-40s. Auditions in November, rehearsals start in December three nights a week, then picking up extra nights closer to the opening in February.
Drop us a line at LLTLaurelMS@aol.com if you have any questions.
Our auditions are usually very laid back and you don't really need to prepare anything. Just come on down and we'll have a simple form you fill in with contact info. Auditioning could be a very scary thing, but we try to keep it as easy-breezy as we can so that newcomers will come join in with us on our productions.

For play auditions, the show director will have everyone read some scenes, but you don't have to show up with any memorized piece to audition with.

For musical auditions, you can sing anything you'd like or we'll just teach everyone a short song to sing together. If you bring sheet music, we'll have an accompanist to play for you. You can prepare a song or just sing 'Happy Birthday' or the National Anthem or an old hymn or you can wait and learn a group song with everyone else.