A SOUTHERN COMEDY
THE LAST NIGHT OF BALLYHOO
Director - Rick Youngblood

AUDITIONS
November 15-16 at 7pm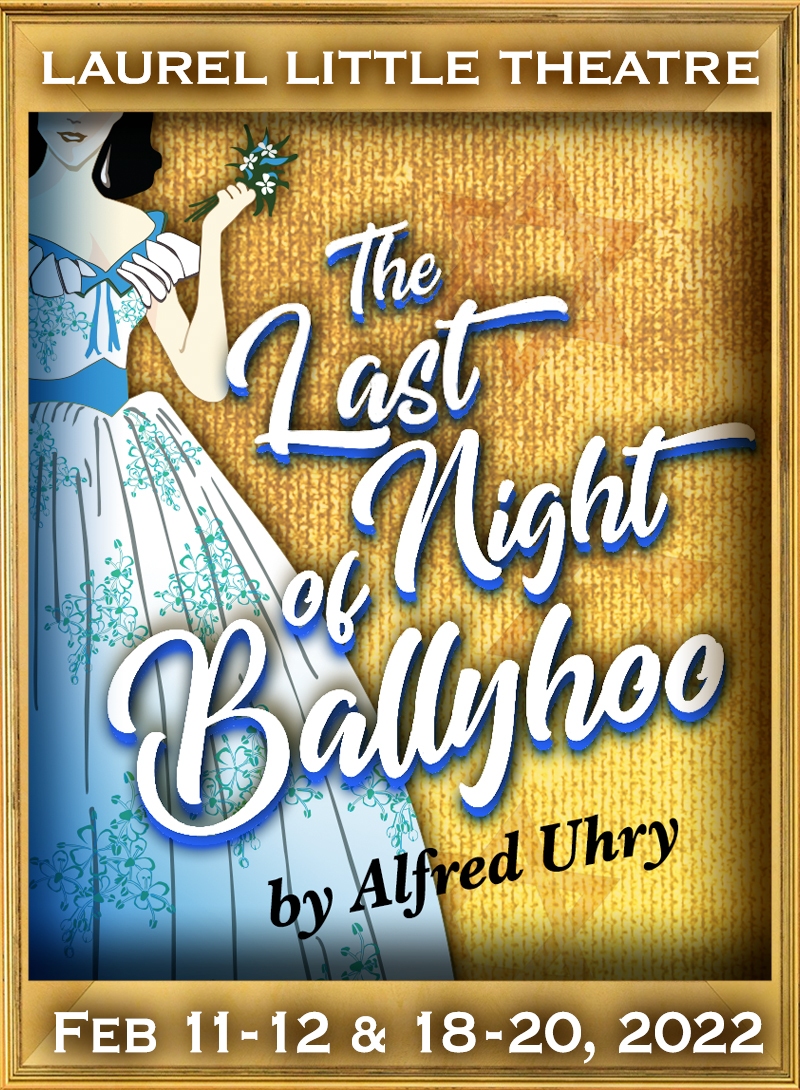 A sweet Southern comedy written by the same author as DRIVING MISS DAISY, this show won the 1997 Best Play Tony Award.
The story? It's 1939, and Atlanta is all excited about the upcoming premiere of "Gone With The Wind" – but the really big event for many is the annual 'Ballyhoo Ball' - a country club cotillion where the ladies 'coming of age' are presented to the local bachelors.
Director Rick Youngblood needs a cast of four females and three males - playing parts in their 20s-40s. Auditions in November, rehearsals start in December three nights a week, then picking up extra nights closer to the opening in February.
Drop us a line at LLTLaurelMS@aol.com if you have any questions.
ANOTHER NEW MUSICAL!
MATILDA JR
Director - Lacy Cockrell
AUDITIONS
April, 2022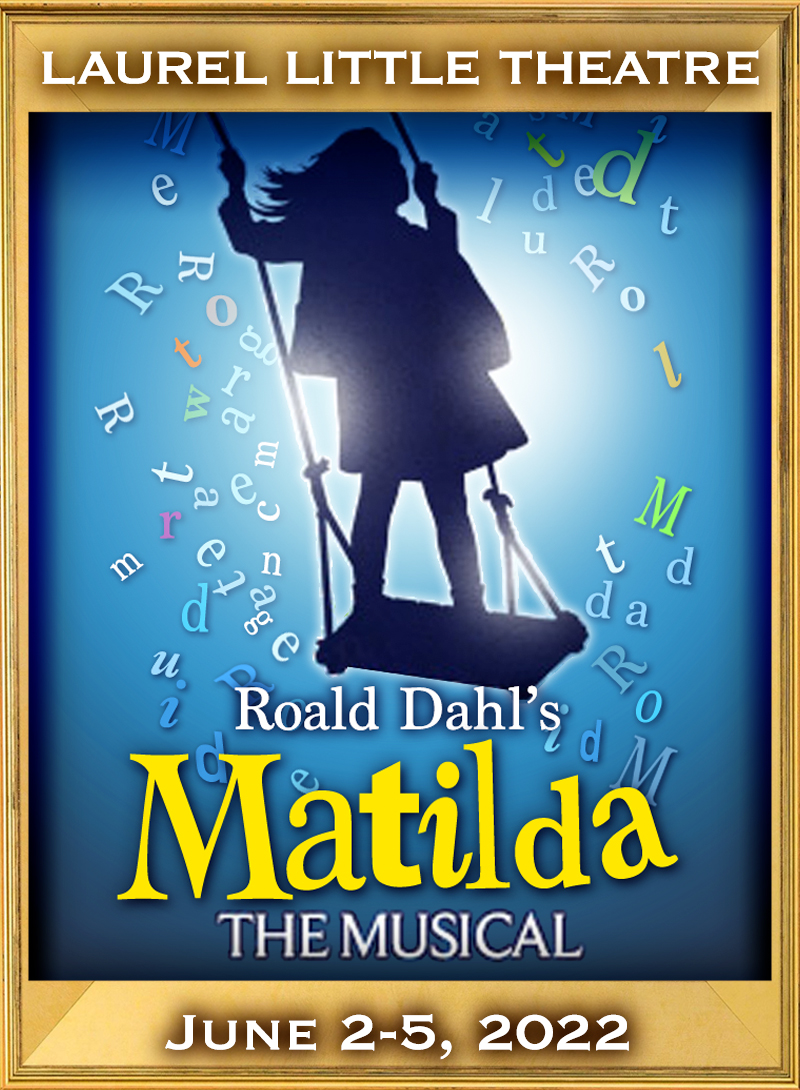 Our Kids' Camp is for students entering 1st thru 10th grade in fall 2022. Director Lacy Cockrell and Musical Director Shane Cockrell will lead a cast of 100 kids for a full week of afternoon rehearsals and workshops that begin May 26, 2022 and ends with performances the first weekend of June.
Many kids grew up reading the book and loving the movie version about the precocious little five-year-old Matilda as she and her fellow students deal with their vicious school mistress, Miss Trunchbull, and their lovely teacher, Miss Honey. Written by the same author as WILLY WONKA, this musical won London's Best Musical Olivier Award as well as five of Broadway's Tony Awards.
Registration will start March, 2022 and our camp always fills quickly. The registered campers will have auditions in April for lead roles. Make sure you're on our LLT newsletter list to get first notice of when registration opens.
Drop us a line at LLTLaurelMS@aol.com if you have any questions.
Our auditions are usually very laid back and you don't really need to prepare anything. Just come on down and we'll have a simple form you fill in with contact info. Auditioning could be a very scary thing, but we try to keep it as easy-breezy as we can so that newcomers will come join in with us on our productions.

For play auditions, the show director will have everyone read some scenes, but you don't have to show up with any memorized piece to audition with.

For musical auditions, you can sing anything you'd like or we'll just teach everyone a short song to sing together. If you bring sheet music, we'll have an accompanist to play for you. You can prepare a song or just sing 'Happy Birthday' or the National Anthem or an old hymn or you can wait and learn a group song with everyone else.