NEW: ONLINE RESERVATIONS!
LLT audiences are now able to make reservations and purchase tickets online. Whether you need to purchase tickets or you are a season member, use the Hometown Ticketing link to reserve your seat for Ripcord.
Click Here To purchase tickets for our upcoming show.
While the call-in* option for reservations remains available, we are encouraging everyone to use Hometown Ticketing. It's easy!
*The LLT phone line will be open for call-in reservations on weekdays from October 14-28 from 9:00 am - 12:00 pm.
ANNUAL BROCHURE WAS JUST MAILED!
Our new 62nd season was announced in our annual brochure that has just hit the post office. If you've gotten that in previous years, you're already on our mail list and it should be at your home very soon. If you'd like to be added, drop a line to info@LaurelLittleTheatre.com and we'll send you one.
Click Here To Download Our Season Brochure And Ticket Order Form To Your Device
NEXT UP ON OUR STAGE
ANOTHER SOUTHERN COMEDY!
THE MISS FIRECRACKER CONTEST
February 24-25 & March 3-4 at 730pm
March 5 at 2pm

Reservation line opens February 17 and answers 9:00am - 12:00pm at 601.428.0140
Directed by Jay Baggett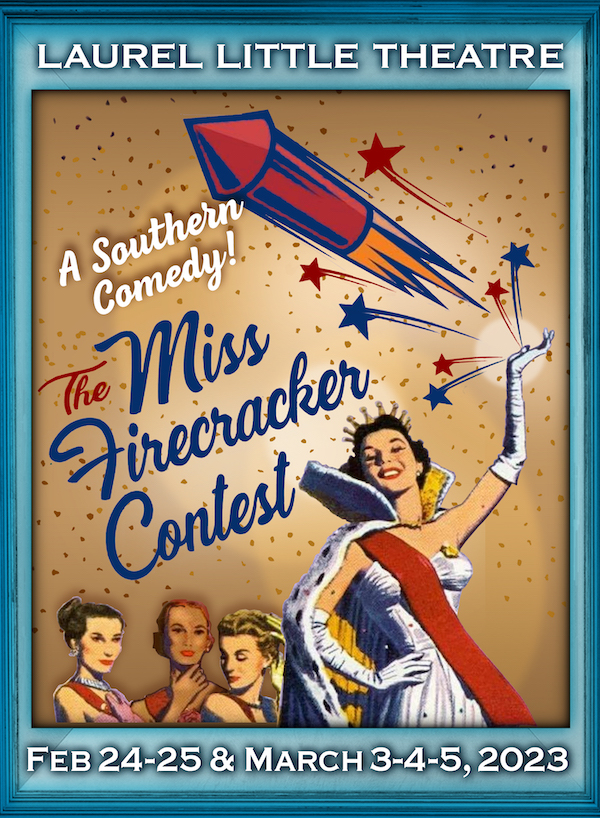 Happy Fourth of July! The burgers are prepped, the brownies are out of the oven, and the Miss Firecracker Contest is about to begin!
Mississippi author Beth Henley won the Pulitzer Prize for Drama for Crimes of the Heart and then followed that up with this explosively funny comedy set in 1984 in our neighboring small town of Brookhaven.
24 year old local resident Carnelle Scott is rehearsing furiously for the contest, the town's annual Fourth of July beauty pageant. She's hoping that a victory will salvage her "checkered past" reputation and prove to everyone that she's a valuable and beautiful young woman and that she really is "someone" in the little town.
Carnelle has a lofty family goal to achieve - her cousin, Elain, had already won the contest herself a few years back.
So Carnelle has a big talent number planned. She taps and turns somersaults to "The Star-Spangled Banner" while clenching a sparkler in her teeth. And Popeye, her near-sighted friend in Coke-bottle glasses, is sewing up a storm on a sequiny costume for her. True talent indeed - her act is so bad that it's actually great!
The play had a long Off-Broadway success and is full of the author's unique gift for finding lots of Southern humor and simple wisdom in all the zany activities leading up to the annual contest. Throw in some charming, but very colorful locals and you have a recipe for lots of belly-laughs in this explosion of red, glitter and blue and homegrown Southern values! A true casserole of sympathy and snickers!
A 1980's film starring Holly Hunter was a big hit and the show has been revived in NYC a few times. Offbeat, funny and moving, it'll play to a chorus of oohs and aaahs!
A FAMILY MUSICAL!
MARY POPPINS JR
June 1-2 at 730pm
June 3 at both 2pm & 730pm
June 4 at 2pm

Reservation line opens May 25 and answers 9:00am - 12:00pm at 601.428.0140
Directed by Lacy Cockrell - Musical Direction by Shane Cockrell
Click here for MARY POPPINS JR Audition Info.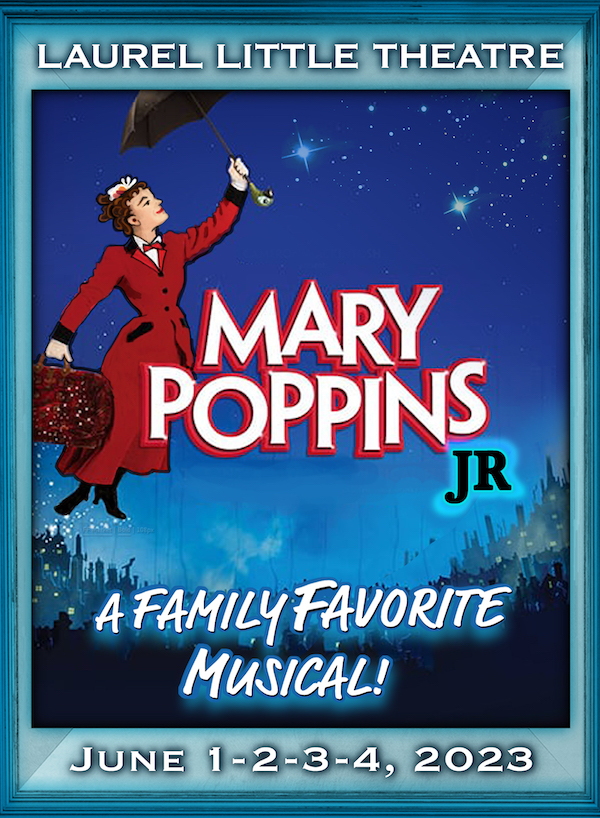 Supercalifragilisticexpialidocious! It's one of the all-time favorites. The story we all grew up knowing is a charmer with magical nanny Mary Poppins and the lovable Banks children.
It'll feature beautiful settings and costumes, and those unforgettable songs that everyone just loves: "A Spoonful Of Sugar," "Feed The Birds," "Let's Go Fly A Kite" and, of course, the forever-loved-tongue-twister... "Supercalifragilisticexpialidocious!"
The show set all kinds of records with the most Oscar nominations for the movie version, as well as "Best Musical" for both the London and NYC stage versions. Our annual Kids' Camp production is a week of rehearsals and workshops that ends with performances from 100 young actors that will AMAZE everyone!
Theater Etiquette 101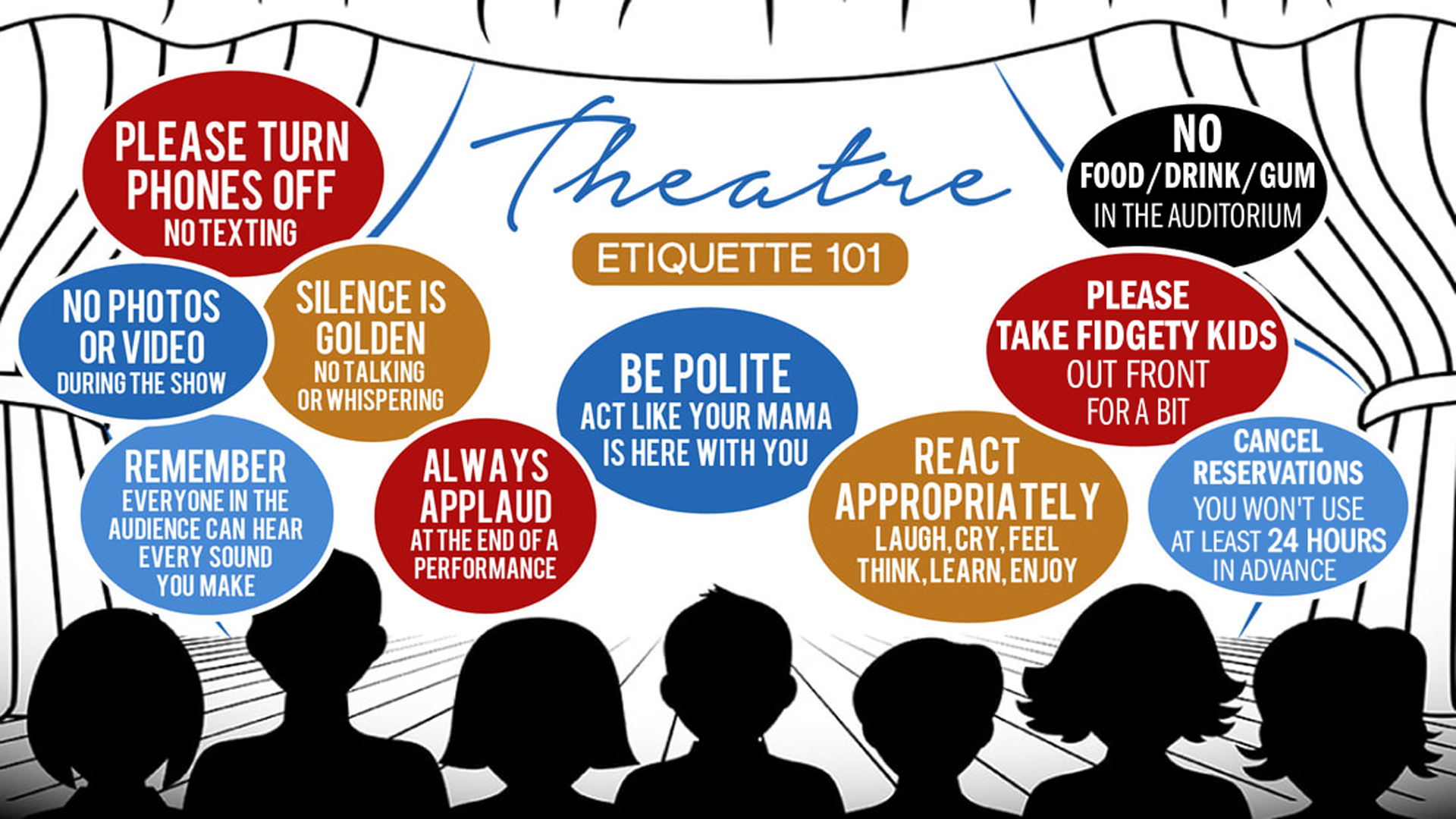 SEASON TICKET MEMBERS

SAVE 17% - 24% !!!!!!
A regular single ticket runs $17, but get an LLT 4-Punch Season Ticket at either $50 (
seniors or students
), $55 (
adults
), $100 (
two season tickets for a couple)
or $190
(four season tickets for a family of four
).
You get
four
punches on each season ticket - allowing you to punch once per show, or you can even use up to two of your punches on any one production and bring someone with you.
Join now as an LLT season-ticket holder - you'll see all four regular season shows for an average price that's as low as $11 - $12 per punch -
live theatre for less than the cost of a movie!
BE THE FIRST TO GET THE NEWS!!
Drop us a line at info@LaurelLittleTheatre.com to get added to our mailing list and receive our once a year brochure.
REMEMBER LLT IN YOUR GIFT GIVING

As a non-profit organization, LLT has always depended upon "the kindness of strangers." We survived and thrived for almost six decades thanks to the great support of everyone in the community.

We're very proud of our historic 1927 Arabian Theatre, but we have to constantly work at keeping the facility maintained, and we have big plans to add the new Pinehurst Room extension in the next year or so. That addition will run along the south side of the Arabian exactly where the old Pinehurst Hotel stood. And, YES, ladies, there will be brand new restrooms so you won't have to stand in that long line anymore!

We'll need the help of our friends and families and even strangers to raise the funds to complete this. Remember us in your annual gift giving and in your wills and estate planning. So many of our beautiful old buildings in Downtown Laurel have disappeared - help us to ensure this one continues to thrive. We're planning a Wall of Honor in the new Pinehurst Room that will memorialize your name or the name of those you'd like to remember. Mail to info@LaurelLittleTheatre.com for more info.


BACKSTAGE VOLUNTEERS

We're always looking for folks that would like to help backstage on sets, props and costumes. Do you sew ? Like to help slap some paint on a wall? Do a little hammering? Drop us a line at info@LaurelLittleTheatre.com.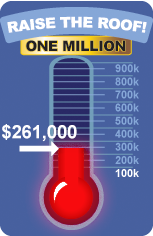 RAISE THE ROOF!


KICKING OFF OUR MILLION DOLLAR
FUND RAISER!

Let's Build The Pinehurst Room!