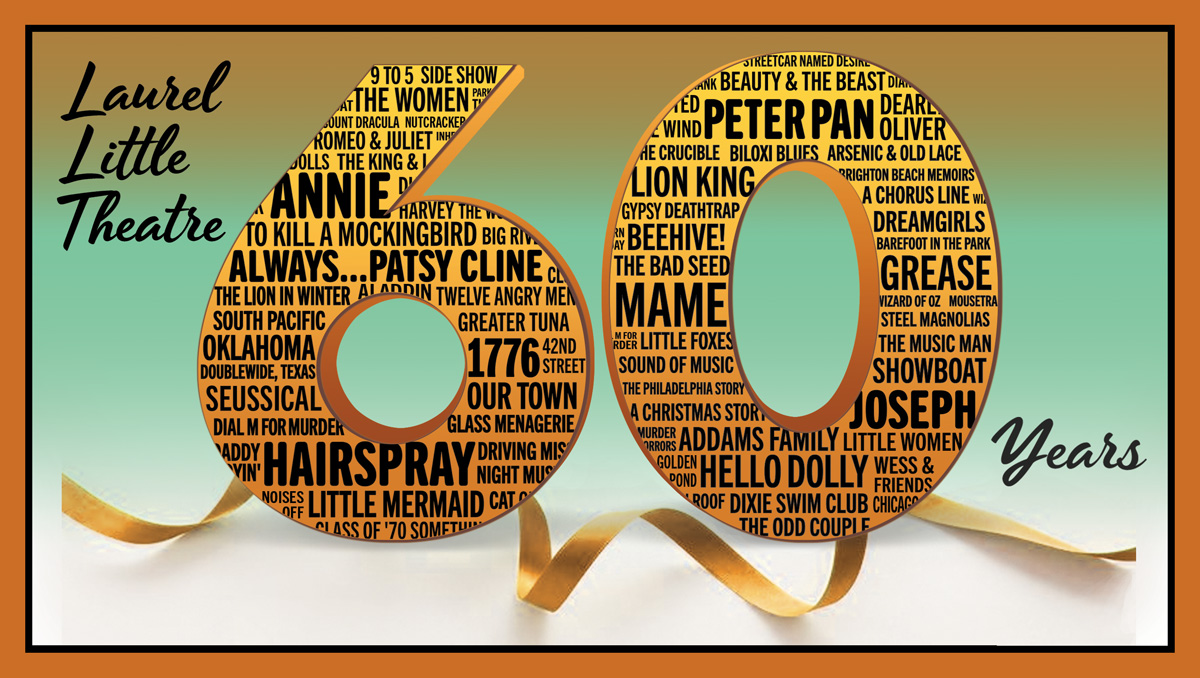 OUR NEW COVID SAFETY PRECAUTIONS
Keeping safety in mind as a top priority for our audiences and our volunteers, extra precautions this year include: limited audiences under 50% capacity with marked off rows and empty seats between each couple/family, masks (bring your own, please!) and distancing required, no admittance with visible illness/coughs/sneezing, temperature checks at the door and hydrostatic disinfectant cleaning of the theatre before each performance.
NEXT UP ON OUR STAGE
SCRUMDIDDLYUMPTIOUS FAMILY FAVORITE!
WILLY WONKA
June 3-4 at 7:30pm
June 5 at 2pm and 7:30pm
June 6 at 2pm
Reservation line opens May 27 and answers 24 hours a day at 601.428.0140
Directed by Rebecca Green
Lovable Charlie Bucket and four other kids find lucky 'Golden Tickets' that win them a lifetime of candy – and a tour of Willy Wonka's magical Chocolate Factory.
Wonka is secretly looking for an heir to take over his factory, and Charlie might be just the 'ticket.'
Featuring famous songs from the movie like "The Candy Man" and "Pure Imagination" in a whole new memorable score – as well as the bright orange Oompa Loompas - it's guaranteed to delight everyone's sweet tooth!
This production is our annual Kids' Camp - a whole week of rehearsals and workshops that begins late May 27th, 2021 and ends with performances just days later from 100 lovable young actors that will AMAZE you!
SEASON TICKET MEMBERS

SAVE 10%-28% !!!!!!
A regular single ticket runs $17, but get an LLT 4-Punch Season Ticket at either $50 (
seniors or students
), $55 (
adults
), $100 (
two season tickets for a couple) or $190 (four season tickets for a family of four
).
You get
four
punches on each season ticket - allowing you to punch once per show, or you can even use up to two of your punches on any one production and bring someone with you.
Join now as an LLT season-ticket holder - you'll see all four regular season shows for an average price that's as low as ten dollars per punch -
live theatre for less than the cost of a movie!
REMEMBER LLT IN YOUR GIFT GIVING
As a non-profit organization, LLT has always depended upon "the kindness of strangers." We survived and thrived for almost six decades thanks to the great support of everyone in the community.
We're very proud of our historic 1927 Arabian Theatre, but we have to constantly work at keeping the facility maintained, and we have big plans to add the new Pinehurst Room extension in the next year or so. That addition will run along the south side of the Arabian exactly where the old Pinehurst Hotel stood. And, YES, ladies, there will be brand new restrooms so you won't have to stand in that long line anymore!
We'll need the help of our friends and families and even strangers to raise the funds to complete this. Remember us in your annual gift giving and in your wills and estate planning. So many of our beautiful old buildings in Downtown Laurel have disappeared - help us to ensure this one continues to thrive. We're planning a Wall of Honor in the new Pinehurst Room that will memorialize your name or the name of those you'd like to remember. Mail to
LLTLaurelMS@aol.com
for more info.
BACKSTAGE VOLUNTEERS
We're always looking for folks that would like to help backstage on sets, props and costumes. Do you sew ? Like to help slap some paint on a wall? Do a little hammering? Drop us a line at
LLTLaurelMS@aol.com
.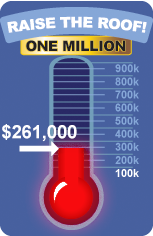 RAISE THE ROOF!


KICKING OFF OUR MILLION DOLLAR
FUND RAISER!

Let's Build The Pinehurst Room!